Take a flight back in time with the American Airpower Museum C-47 D-Day Living History
Next C-47 D-Day Living History Flight Experience
Saturday October 7th, 2023!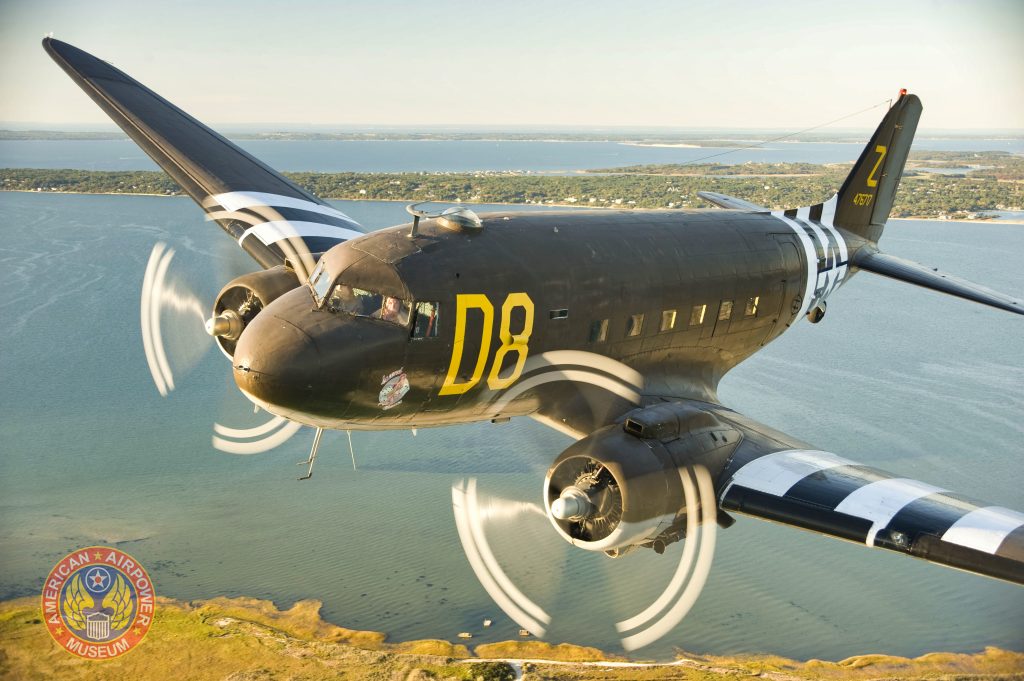 Gear up and Hook up for a living history experience as our Re-Enactor historians and flight experience walks you through what it was like for the C-47 crews of the 9th Troop Carrier Command and for men of the 82nd, and 101st Airborne on that legendary and harrowing "Night of Nights" on June 5th, 1944, nearly 80 years ago. The C-47 "Skytrain" you will take to the skies on is the aircraft type that flew the first American troops into ground combat in Europe during WWII that would help lead the way to victory on the Beaches of Normandy on 6 June 1944 and ultimately liberating Europe from the Nazi occupation.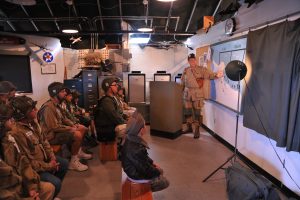 Your flight experience will begin as you arrive to a welcome at the American Airpower Museum and will join our living historians as they gear you up in your M-42 Jump Jacket, Helmet, and reproduction harness as a WWII 101st Airborne Paratrooper. You will be briefed on the WWII Airborne experience and the mission of that legendary night and following day, 6 June 1944. Following your mission brief you will be ready to board the American Airpower Douglas C-47 the same aircraft type that carried paratroopers into combat on D-Day.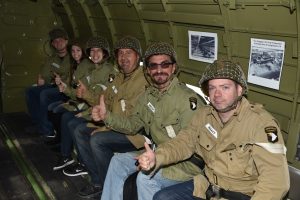 You will then take a 20-minute flight experience joined by our living historians where you will get to enjoy the scenic flight around Long Island NY while learning what it was like for the Pilots, Crews, and Paratroopers during their mission. As the mission/flight concludes you will hook up and shuffle to the door just like they did back in 1944! Don't worry there's no jumping out on this ride!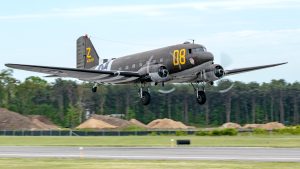 This will happen on the ground when you return to the American Airpower Museum before you walk off the aircraft and join our historians for photos and conclude your living history flight experience with us! A unique and special experience to fly on our historic and legendary C-47 Aircraft while learning about the historic events of D-Day as we approach the 80th anniversary of this historic day that was the beginning of the end of World War Two in Europe.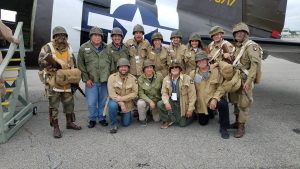 To book your Flight Experience click on the link below and reserve your seat online, or call: (516) 531-3950. Seats are filling fast so don't delay! Be sure to select October 7th on the online calendar to see seat booking availability.